The Uganda flag is composed of six (6) horizontal stripes alternating black, yellow and red. Black symbolizes our African heritage and the fertile soils of Uganda; Yellow represents the glorious sunny days, so characteristic of Uganda; and Red is symbolic of the blood that runs through our veins and that links us to the rest of humankind.In the middle of the flag stands the majestic crested crane (Regulorum gibbericeps), Uganda's national emblem (which symbolizes Uganda's forward movement)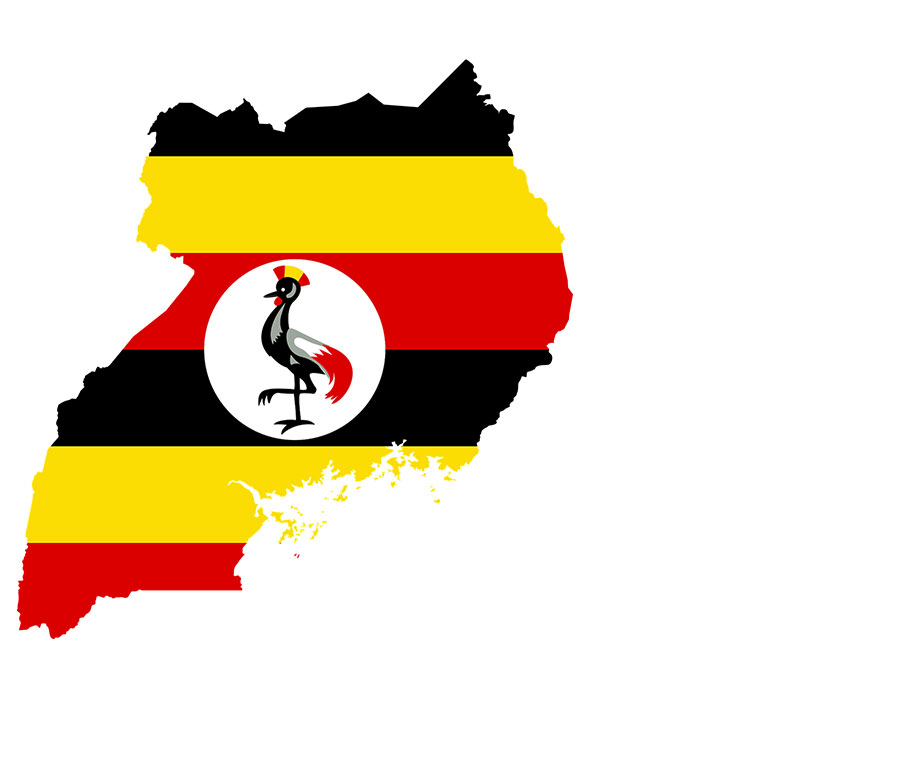 National Anthem
1. Oh Uganda! may God uphold thee,
We lay our future in thy hand.
United, free,
For Liberty
Together we'll always stand.

2. Oh Uganda! The land of freedom.
Our love and labour we give,
And with neighbours all,
At our country's call
In peace and friendship, we'll live

3. Oh Uganda! The land that feeds us,
By sun and fertile soils grown.
For our own dear land,
We'll always stand,
The Pearl of Africa's Crown.
National Motto: For God and My Country